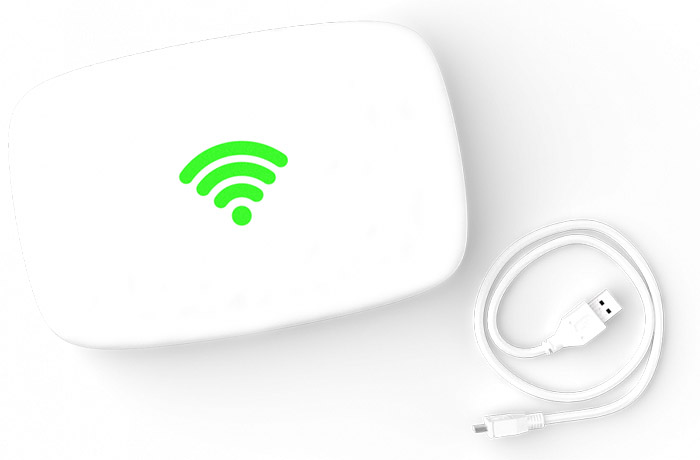 A mobile WLAN router receives Internet from cell towers via an inserted SIM card and offers it in the form of a WLAN hotspot to Internet-enabled devices within a certain radius for further use. The technology is encased in a very light housing the size of a hand. The size allows it to be stored under shelves and counters, and the low weight makes it possible to place it in suspended ceilings - our customers have sometimes had particularly good experiences with the latter location.
Make yourself independent of your customer's WiFi network and set up your own WiFi infrastructure!
No access to the customer WLAN? No problem! Insert SIM card and connect traps.
Bring the WiFi network to places that do not have internet!
A continuous power supply is required to operate this WiFi router.
Order now via our shop!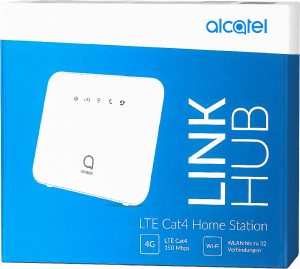 The perfect SIM card for your mobile WLAN router! The M2M-SIM cards from traplinked are ideally aligned to the needs of traplinked devices:
Supply up to 200 traplinked devices with one SIM card
Connection to all German mobile networks
Maximum cost efficiency thanks to more precise data clocking than with conventional SIM cards
Always enough data volume thanks to flexible data pooling
No administrative effort - traplinked takes care of all the details for you
Efficiency guaranteed: All web addresses not connected to traplinked are blocked, preventing accidental data consumption
Best of all: Order this SIM card together with a mobile WLAN router or a deployment kit and we'll do the setup for you! So once you receive your order, all you need to do is switch it on - done!