Keeping an eye on the activities of mice, rats and insects is a key part of modern business hygiene and food safety. Pests transmit diseases and destroy 40% of all crops every year in agriculture alone. 18 million tons of food are destroyed in Germany every year – 15.2% of it due to pests. And the diseases that pests transmit directly or indirectly have claimed more lives to date than all wars combined, according to a projection by the U.S. government. So taking a preventive, data-driven and targeted approach to pest control offers great potential for society in many ways.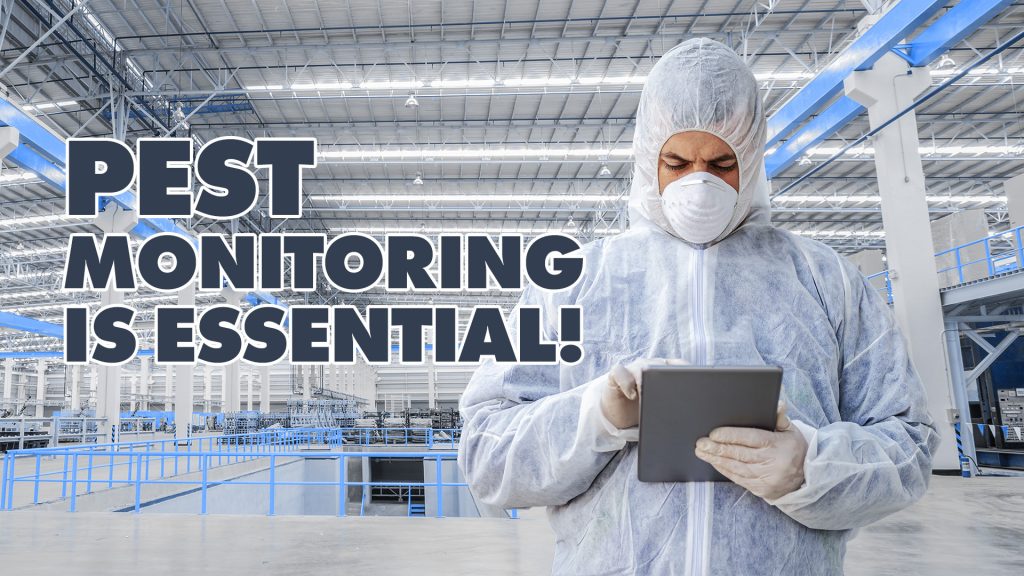 Pest monitoring: Looking ahead by looking back
This is where monitoring comes into play. "Monitoring" generally means to supervise processes. It is an umbrella term for all types of measurement, logging or other observation of a process by technical means. The overall goal: to clearly determine whether a process is working, whether it is achieving the intended results, and whether intervention is needed.
Pest monitoring means continuously monitoring control points, observing and documenting treatment progress and results, and taking and evaluating contemporary pest control methods. Today, this is an increasingly important part of professional pest control – on the one hand due to numerous advantages such as early infestation detection and resulting damage minimization. But legislation also requires hygiene monitoring in numerous situations. According to EU Regulation 852/2004, companies that produce, store, transport or sell food must introduce and document monitoring for pest infestations.
Pest monitoring in practice: Permanent monitoring
Data points are required for continuous recording and analysis: in pest control, this means selected points in the object where the course of a process is recorded. Experts refer to these as "visual control points". These can be pheromone glue traps for insects as well as baits and snap traps for rodents. By regularly recording the condition, an infestation trend can be read out here or a treatment success can be documented. In order to avoid high personnel costs and time losses that could be associated with the legal requirement of pest monitoring, it is best to record the condition digitally.
The basic task of digital trap systems is simple: replacing the pest controller in the undemanding, time-consuming and costly task of checking empty traps at regular intervals. With the digital solution, the snap trap status is instead sensor-controlled. This means the pest control technician only has to go out when there is actually an infestation. Instead, he finally has time to solve the underlying problem instead of fighting symptoms. Where are the pests' entry points into the building? How can these be sealed? Where are nests in the property, and what can be done about the long-term existence of pest colonies?
Digital trap systems make it possible
The market offers various solution for digital pest monitoring. Some communicate via cellular radio to transmit sensor data to the pest controller. Other solutions conveniently use existing WLAN network infrastructure – such as traplinked's digital traps. Here, the sensor module sits in the center of all common snap trap tunnels and bait stations and records the status of the traps at intervals specified by the user. Even if no trap is triggered, the system reports to the server to guarantee permanent safety. As soon as a trap is triggered, the user receives a notification in real time through the traplinked app for iOS, Android or the internet browser. The infestation history is automatically documented and can also be integrated with popular documentation programs (Pestsoft, Pestscan and Hygitec). This automation and networking make it easy to assess the success and necessity of treatment measures, to react early and to solve the problem immediately. These key advantages have made monitoring a cornerstone of pest control.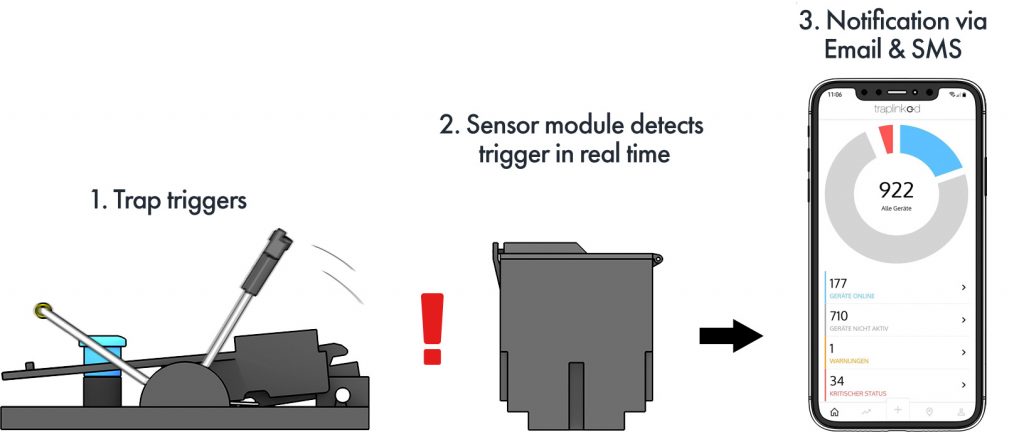 Digital pest monitoring: An integral part of the future
Animal welfare, stock protection and hygiene protection are in our focus and will be increasingly supported by institutions and laws in the future – for example by the so-called risk reduction measures. For the HACCP concept required by the European Regulation, which is concerned with the early detection and prevention of food hazards, digital pest monitoring is a more than satisfactory solution.
Permanent monitoring by traplinked gives pest control the current zeitgeist and combines efficiency with sustainability. Not only consumers and industry, but also institutions and the state benefit from the newly gained transparency and the quality standards it enables.
The different trap tunnels of traplinked enable the user to suitably respond to the individuality of his installation sites.
Tim Reiche
---
Permanent all-round protection, root cause treatment and effective prevention – Enjoy the benefits of pest monitoring with traplinked!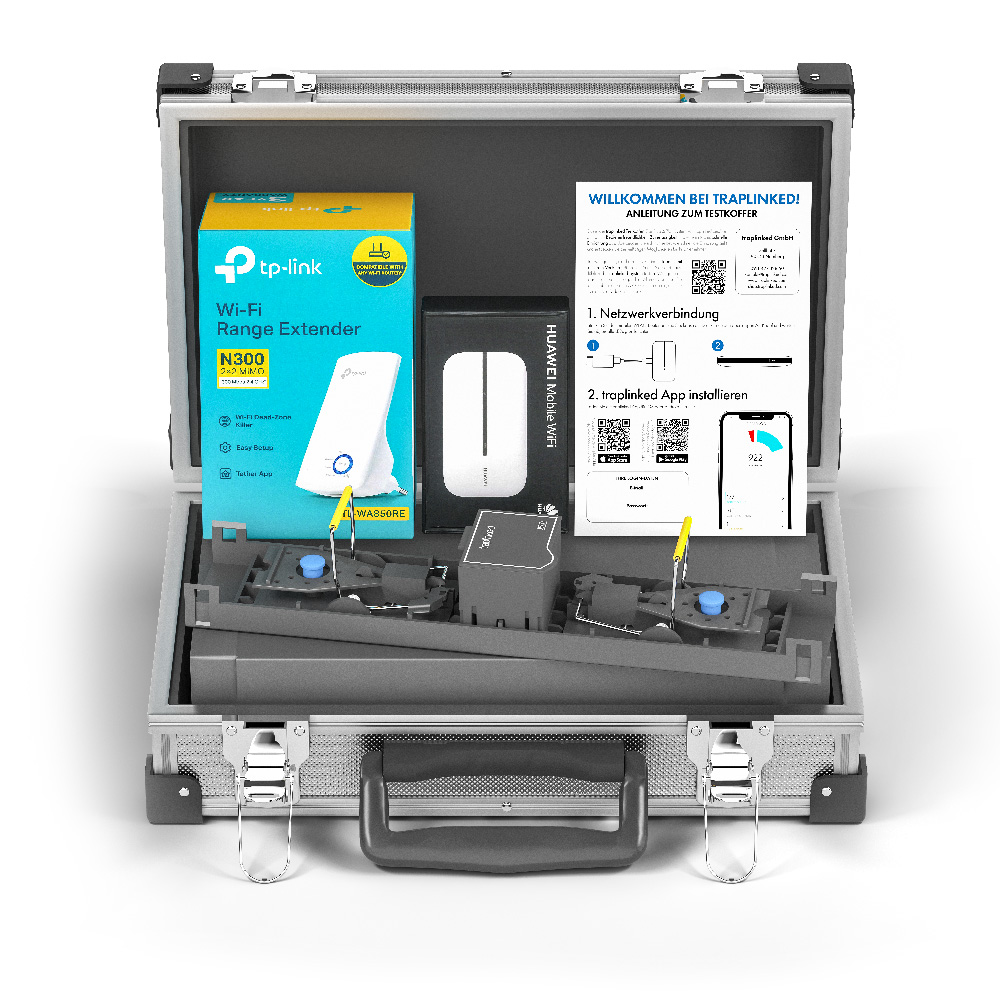 TRY NOW FOR FREE!
Discover the traplinked ecosystem and experience the benefits of Plug & Play system! With traplinked, you switch on the devices – done!
Try out the traplinked system free of charge for two weeks. The traplinked test case makes it possible!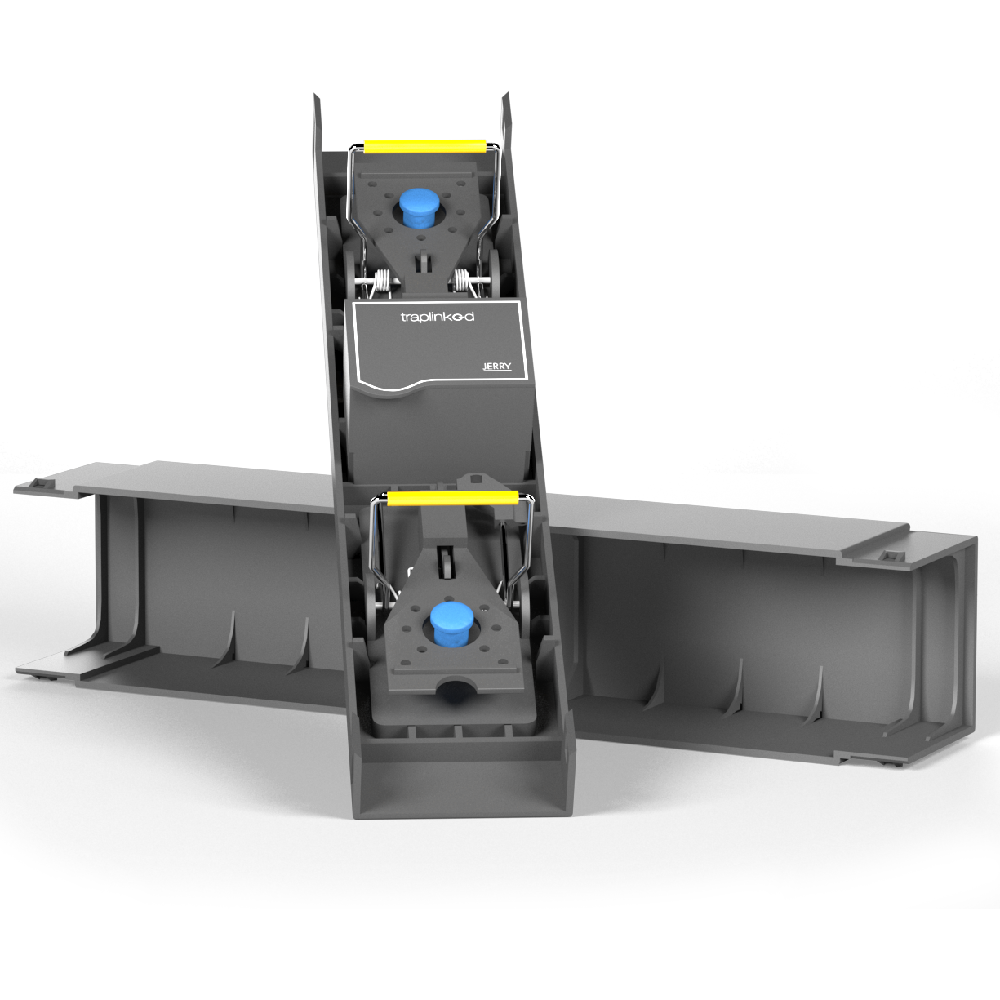 PURCHASE ONLINE!
Whether rat or mouse traps – the traplinked system is available in many different versions to meet your individual requirements.
Visit our shop now and get your digital products!
Individual consulting, joint success – We are here for you!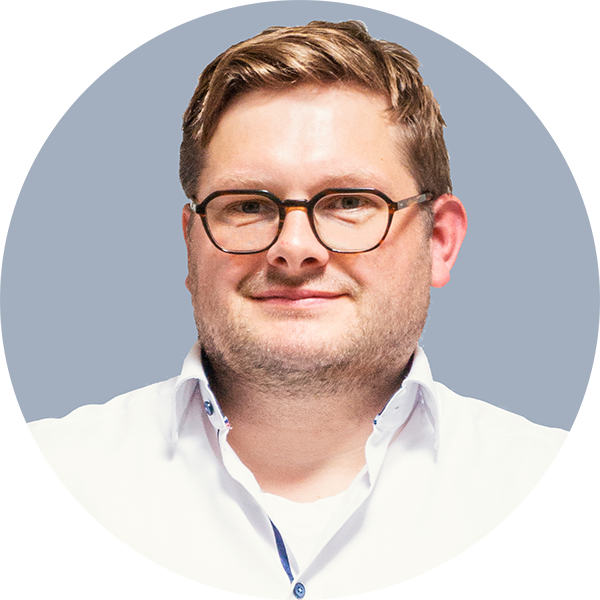 Jens Block
Dipl. Biologist & Sales Manager
+49 911 477 128 50
j.block@traplinked.com
Are you looking for efficiency, time and cost savings combined with simple, intuitive operation Contact us now and get a free, non-binding consultation about the future of pest control!
Contact our sales manager Jens Block or conveniently use the following form to get in touch with us.