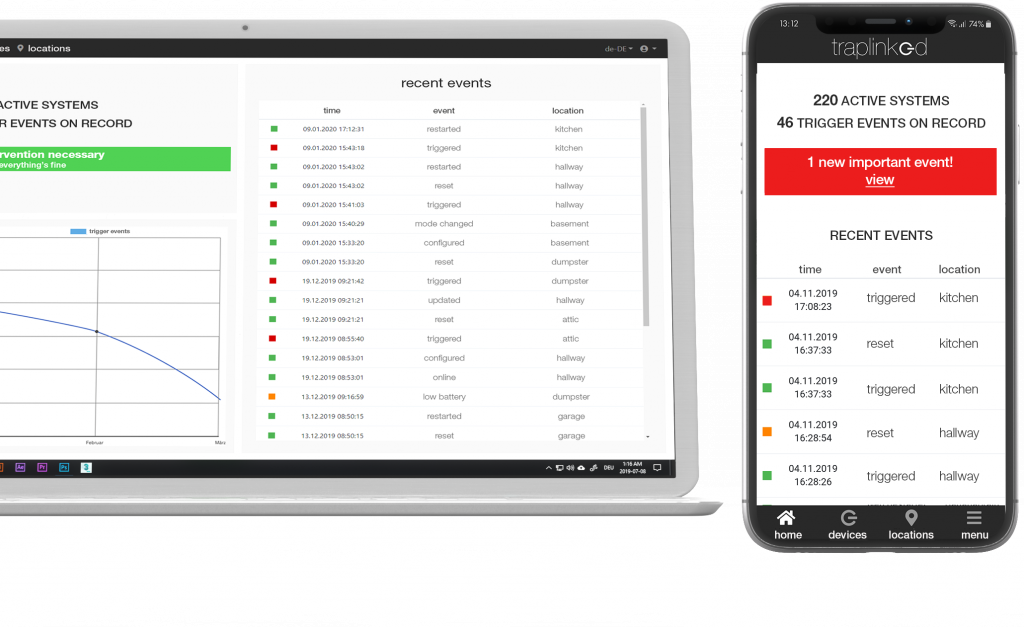 PC, notebook, tablet, smartphone (iOS & Android) – traplinked software is available for a broad spectrum of communication devices. As long as you have internet, you have access to the traplinked services.
An easy, intuitive workflow and flawless user experience are our main goals while developing our product. We're striving to achieve that by utilizing a minimalistic and clear design language when it comes to the user interface.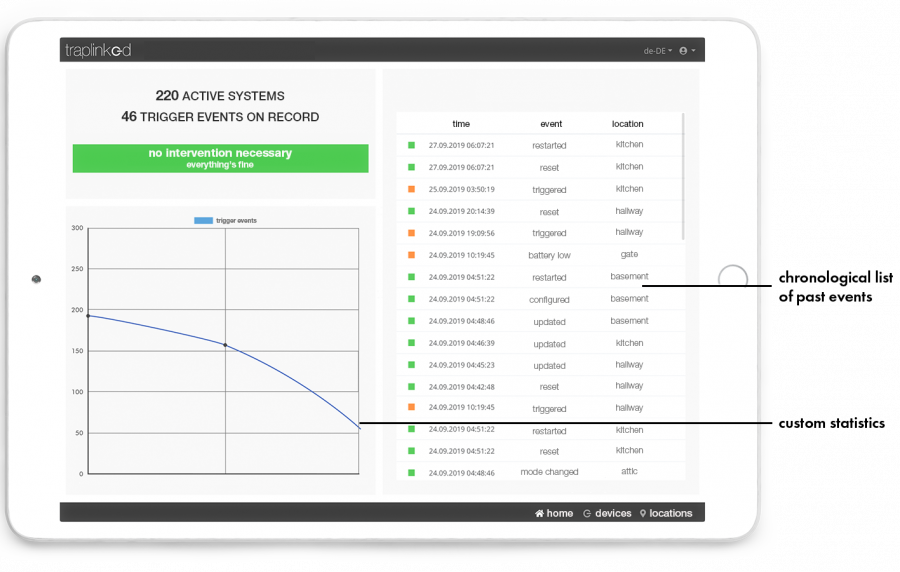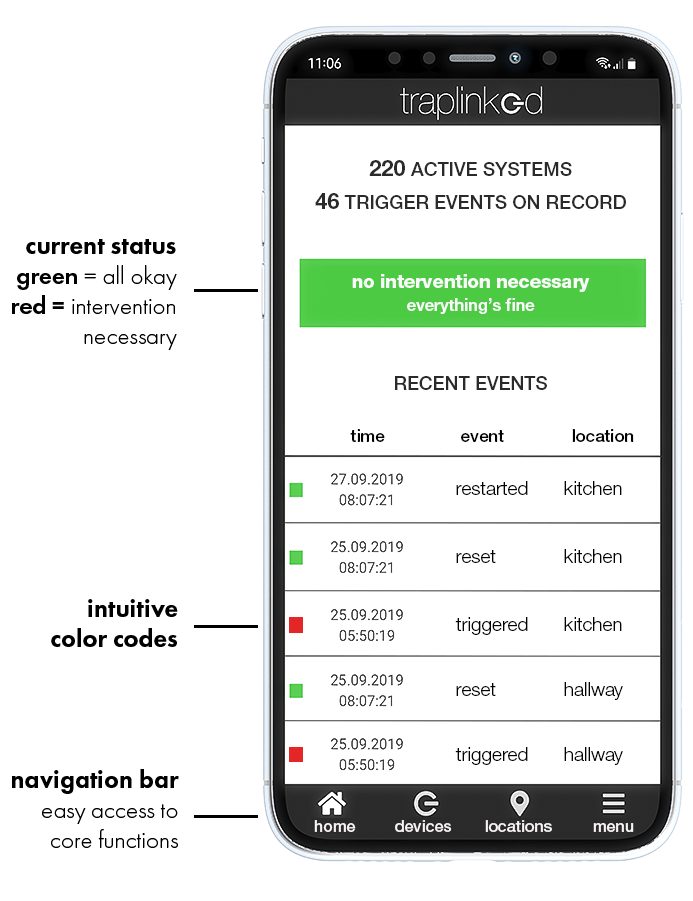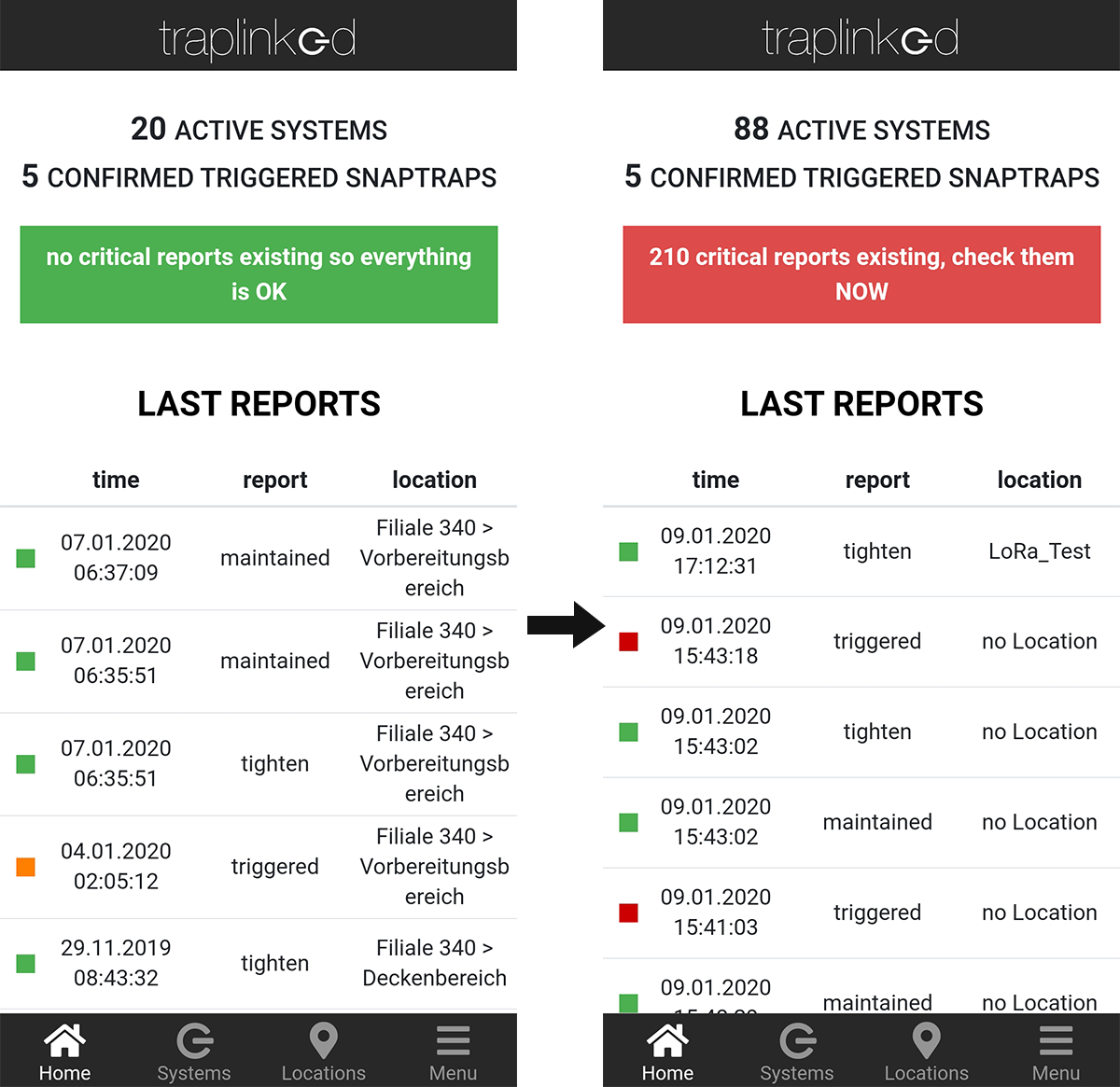 Jerry registers a triggered snap trap – depending on what you've selected in the app's settings, you're getting an e-mail, sms and/or a push notification on your smartphone. Should you miss all these warnings, the distinct red color of your dashboard's status field is another indicator we've installed for you, hopefully urging you to intervene. Or send out someone else to investigate – because the traplinked app allows you to work as a team!
The initial user can create further user accounts for his team members, assign roles, clients and dispatch other users. Coordinating your team directly in the app ensures that everyone on your team knows what's up.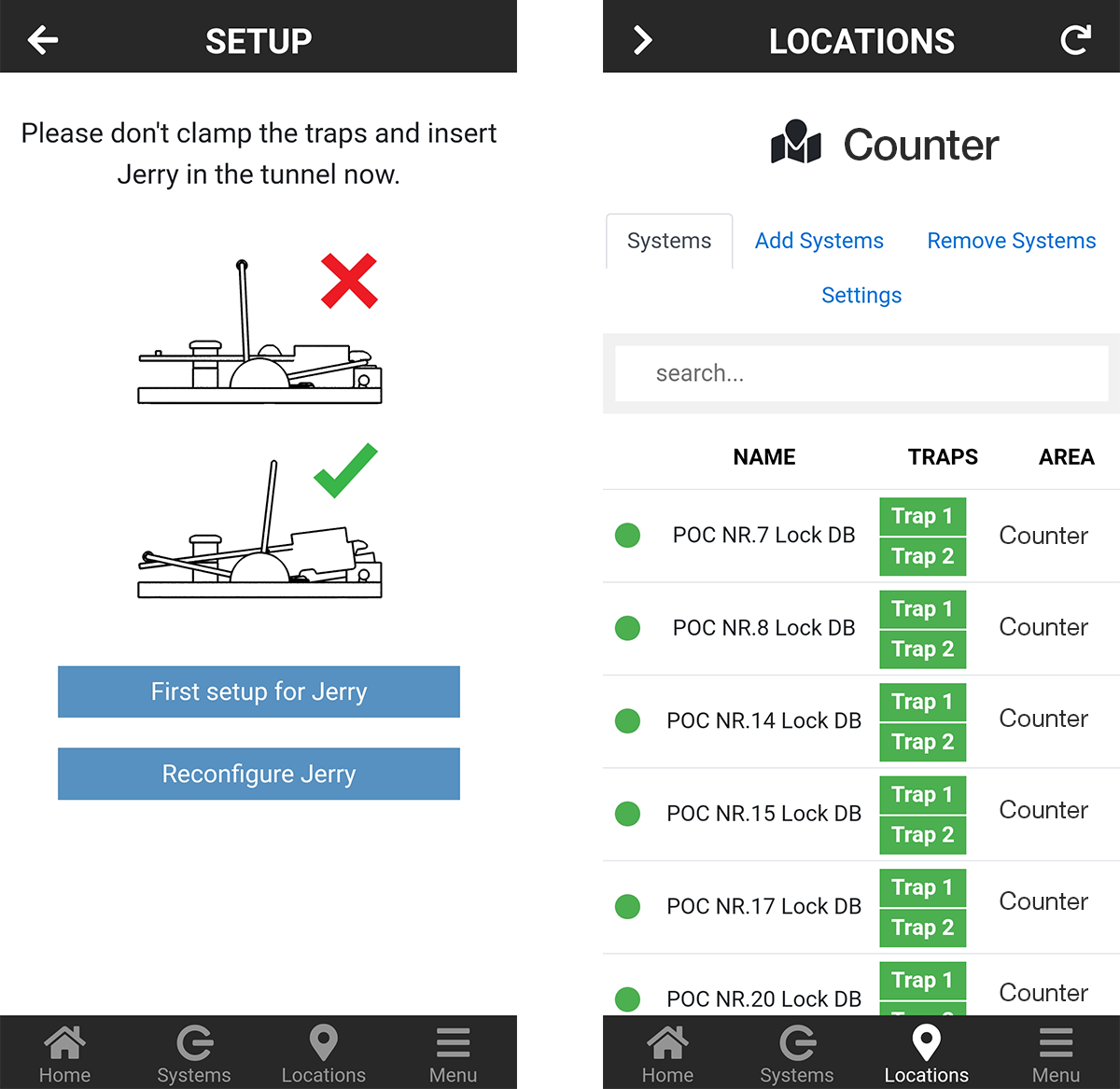 While configuring your Jerry modules you're getting step-by-step help from our in-app assistant. Pictured instructions ensure that configuration is an easy and intuitive process. Once set up, you can assign devices to placement locations (your customers).
The traplinked app is packed full with numerous viewing and sorting options for your devices so that you can easily and intuitively keep track of things: For example, you can view the event history of all devices placed at a location, or look at the past messages of an individual Jerry module.