DIGITAL PEST CONTROL
by traplinked
Why digital pest control by traplinked?
Pests disturb. Be it mice, rats, wasps or rodents: a lot can go wrong when they appear. Paralysis of production processes, breaches of hygiene, economic losses and heavy penalties are just a few examples. In addition, there can be irrevocable damage to your image. Digital damage control is used to prevent this: maximum control at grocery stores, large companies and warehouses using intelligent technology. Composed of wireless communication and sensor technology, traplinked digital solutions monitor and document pests and vermin even across multiple locations. Automated, uncomplicated, proactive and preventive.
Reliable digital monitoring of snap traps with
user-friendly setup, continuous monitoring and documentation.
Challenges of analogue and digital pest control
In the event of a pest infestation, the company is confronted not only with economic losses but also with loss of reputation. But those who want to stop rodents, insects and other pests cannot and must not act arbitrarily. Because governmental framework conditions such as the Biocide Ordinance, the Food Hygiene Ordinance and the Animal Protection Act determine the details of pest control in practice.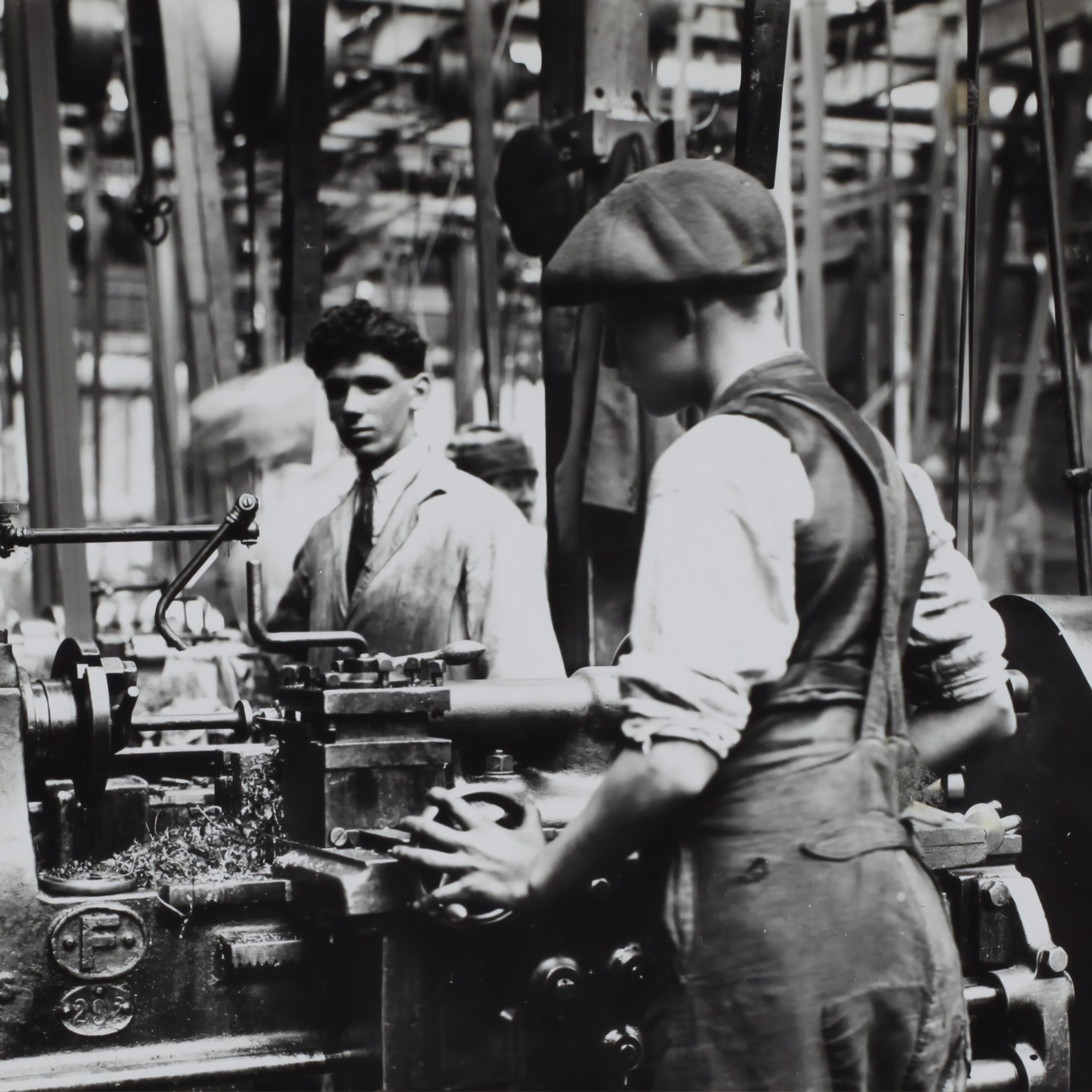 Why analogue pest control is no longer up-to-date
Everything is automated and digitalized. Why not also in pest control? Analogue traps and pest control systems are not only cumbersome and time-consuming, but also incompatible with the ongoing digital transformation. More and more industrial companies are automating their processes within the framework of Industry 4.0, thus saving on personnel and effort. Our digital solutions for pest control are also part of this.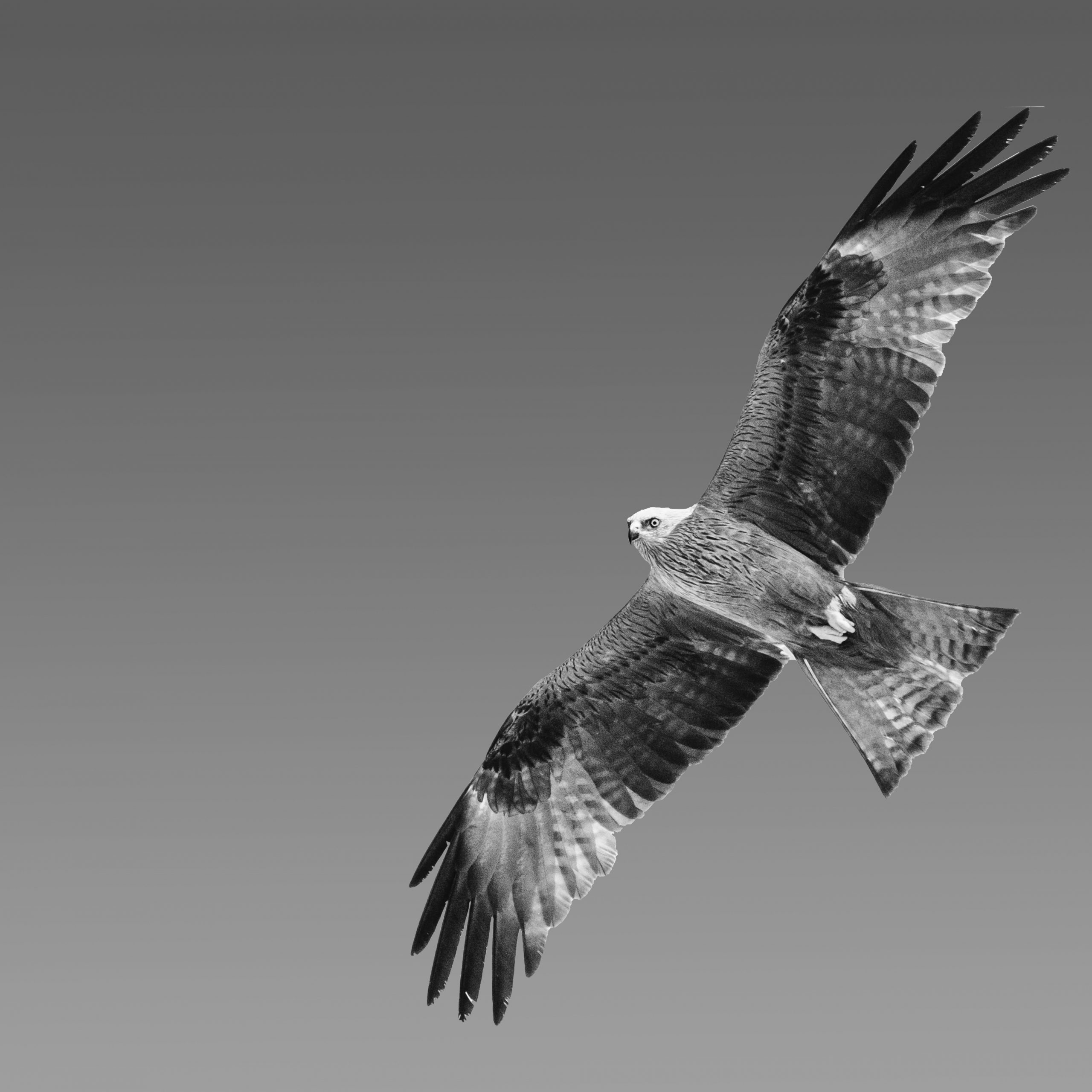 More efficiency, transparency and control - 24/7
Digital pest control increases efficiency and control on the premises - 24/7. traplinked combines sensor technology, wireless communication and traps configured to the specific pest. As a result, seamless pest control works across multiple premises. Statistical data is aggregated, which provides transparent and reliable protection against pest infestation.
Digital pest control - by traplinked
Using a specially configured software, the traplinked app, any number of traps or trapping systems can be linked together. By means of magnetic switches, the devices connected to the app check the release status of the traps at regular intervals. If a pest "taps into the trap", the app sounds an alarm. But even if no traps are triggered, the system sends regular status messages, so-called "heartbeats", to ensure that the statutory 24-hour monitoring period is observed. The intervals can be set by the user. All these details are described in more detail below.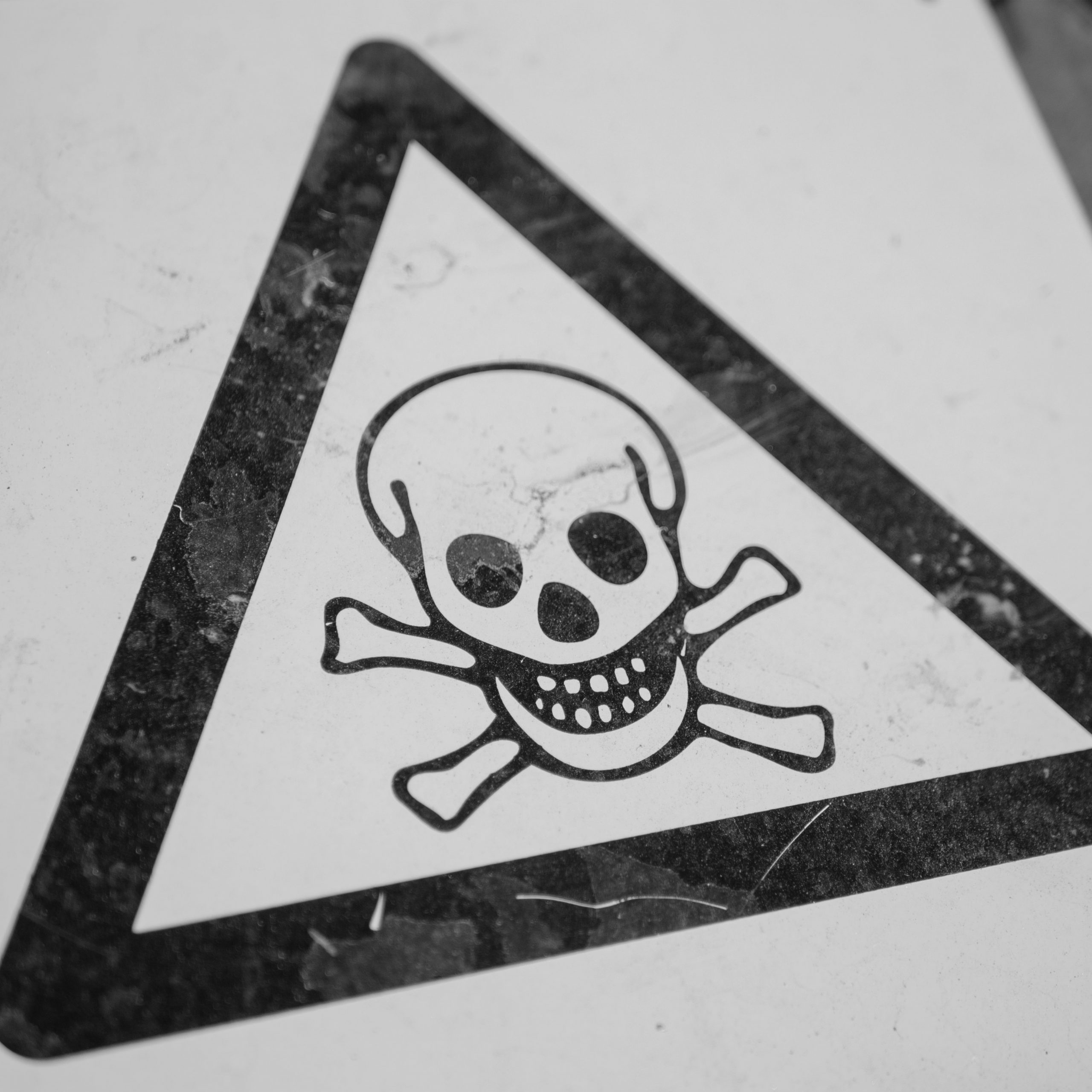 Toxic baits may be effective, but they can cause considerable damage to the environment. For example, if the pest does not die immediately, it is eaten by another animal and the poison is released into the environment. The traplinked mechanical trapping systems do not use any poison at all and kill the pest immediately when it steps into the trap.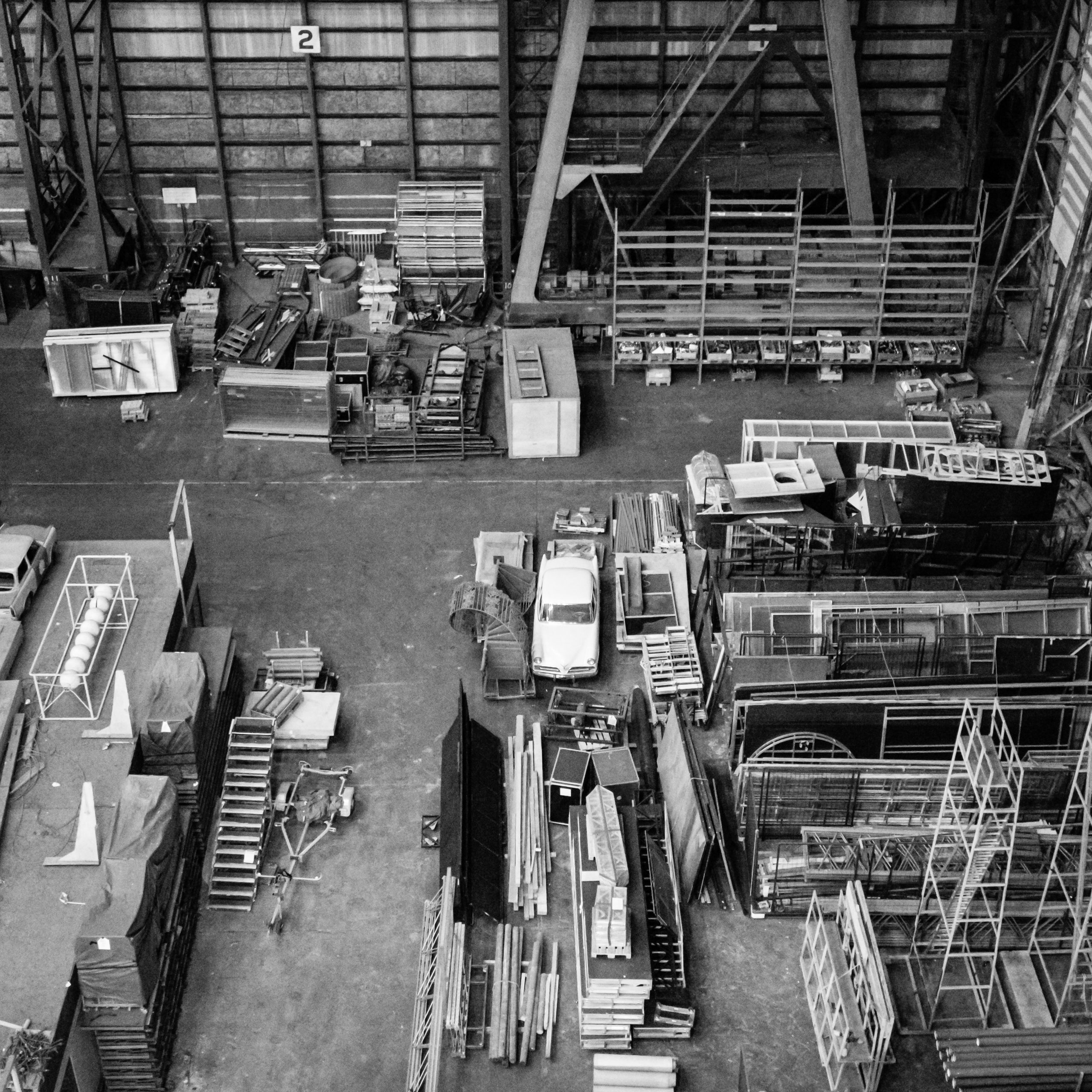 Different sizes can be used anywhere
The traps themselves are available in different designs and sizes. Thus the systems can be used in small as well as in large rooms and can be adapted to the individual needs of the end customer. Different industries require different solutions.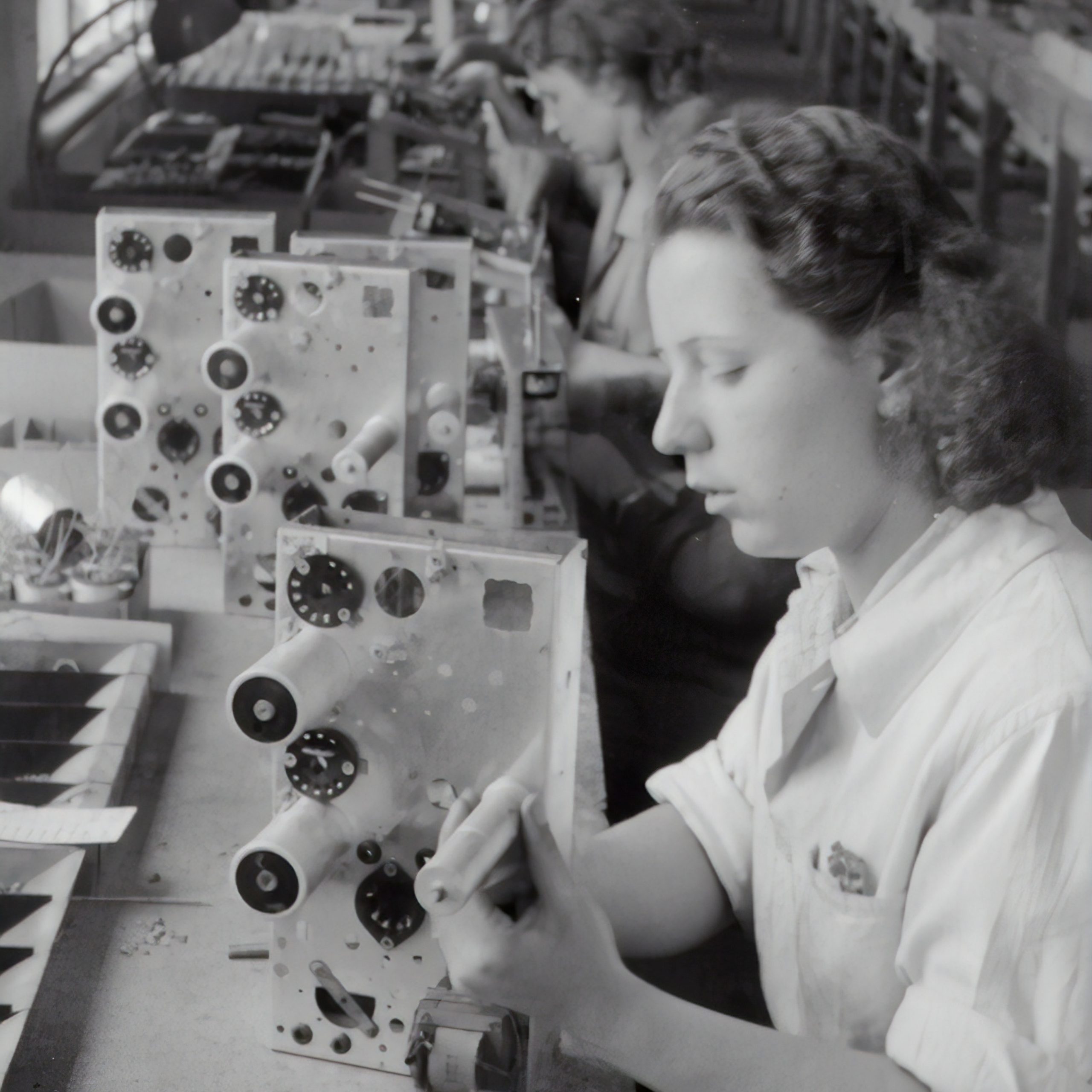 Modular design, easy to clean
All trapping systems for digital pest control are modular in design: This means that the individual components can be easily replaced if necessary. And once the pest has been removed from the trap, the module can simply be cleaned in the dishwasher. This snap trap system is therefore particularly sustainable because traplinked is opposed to disposable products. In addition, cost efficiency is increased by the modular design: components can be effectively substituted without having to replace the whole system.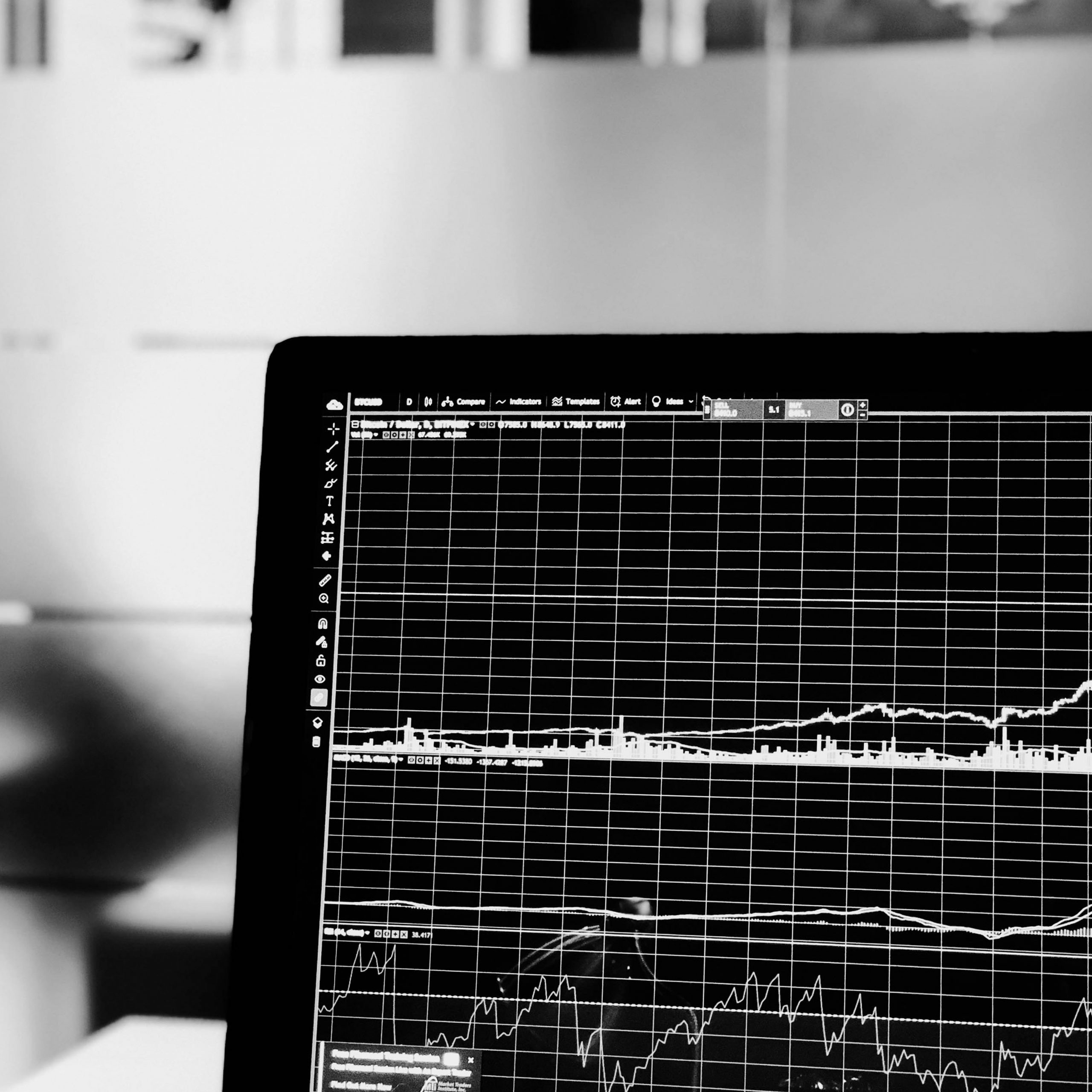 Permanent Monitoring: Surveillance around the clock
The systems are active around the clock and do not require extra maintenance. Using a magnetic switch, the device checks the release status of the traps at regular intervals that can be set by the user. If the system should fail to provide feedback at a defined interval, the user is prompted to check the status of the trap manually. In this way, the software ensures permanent monitoring, which enables continuous pest control.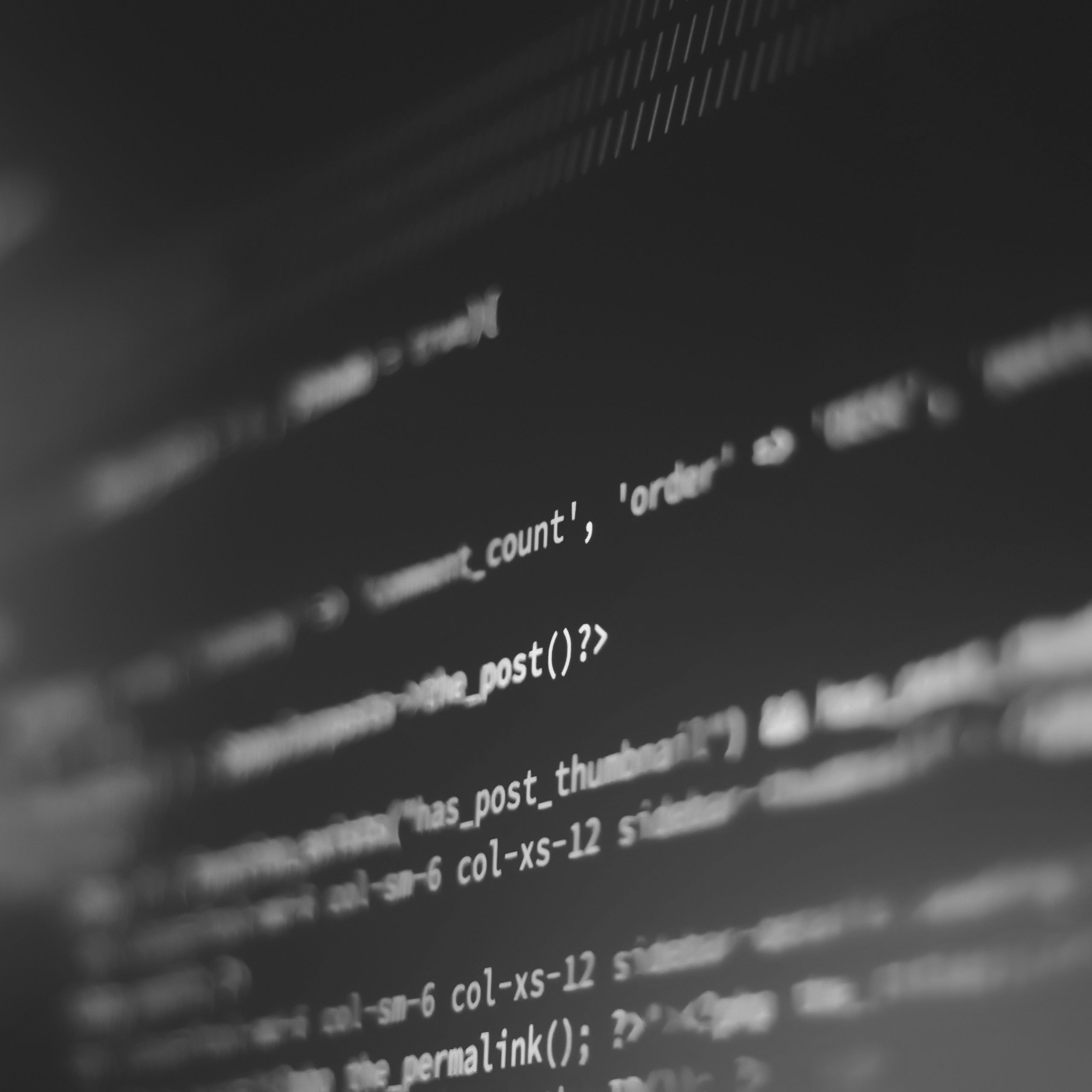 Software-supported pest control
PC, laptop, tablet, smartphone - users can view the current status of the traplinked systems with any Internet-capable terminal device at any time from anywhere in the world. Thanks to intuitive operation, a clear interface and a solid working speed, the handling is extremely simple and users get the desired information with just a few clicks.
Permanent control online or via app (Android & IOS)
The web app does not require any installation and can be used via any internet browser. On smartphones and tablets, users can easily manage digital pest control products via app (Android & IOS).
Proactive management of traps via app, SMS or e-mail
As soon as the system registers a triggered trap, the user receives a push message via app, but also via e-mail or SMS if desired. In addition, the red signal color in the status field on the dashboard indicates that intervention by an employee or technician is necessary.
Remove pests, reset modules
The responsible technician is informed within seconds and can now remove the pest from the trap and reactivate the system. If a triggered module is reset by a technician, the status of the traps automatically changes again.
Distribution of roles within the app
Using the company's own user account, any number of employees can be added to the app and provided with different roles and rights. The app operator decides which employees are added as users or observers and which technicians are allowed to install new modules at new locations or delete them from the system.
Easy setup of new traps
When setting up a new module, the technician in charge can be guided by a comprehensive setup mode that uses images and animations to easily illustrate each step. Different locations (e.g. warehouse, cellar, office) can then be assigned to the set up devices, which are described in detail and linked to your customer file.
Automated data acquisition
The traplinked app is packed with numerous viewing and sorting options to help users keep track of things easily and intuitively. Every pest infestation is documented and stored in an event history. This gives users the crucial data they need to continuously optimize their digital pest control and adapt it to changing situations.
Application areas of our monitoring technology
In the event of a pest infestation, the company is threatened not only with economic losses but also with loss of reputation. But those who want to stop rodents, insects and other pests cannot and must not act arbitrarily. Because governmental framework conditions such as the Biocide Ordinance, the Food Hygiene Ordinance and the Animal Protection Act determine the details of pest control in practice.
Mice (digital mouse trap)
Depending on the area of application, any number of impact traps can be set up and centrally linked, monitored and controlled in one app. If a mouse taps into the digital mouse trap, the system notifies the user within seconds - e.g. via push message, SMS or e-mail.
The employee responsible can then empty the trap and simply reactivate it at the push of a button. Every activity is documented in order to continuously optimize pest control.
Rats (digital rat trap)
The digital rat traps can be set up in any quantity and linked digitally. Each time a rat triggers one of the traps, the user automatically receives a notification about which trap and where it is located.
As soon as the trap has been emptied (and possibly cleaned), it can be reconnected to the system at the push of a button. Finally, documentation of all activities serves to improve pest control.
Who uses the digital solution by traplinked?
Digital pest control by traplinked does not require the use of toxic substances. That is why our systems are used wherever toxic baits are undesirable and pest infestation reaches dimensions where one or two impact traps are no longer sufficient.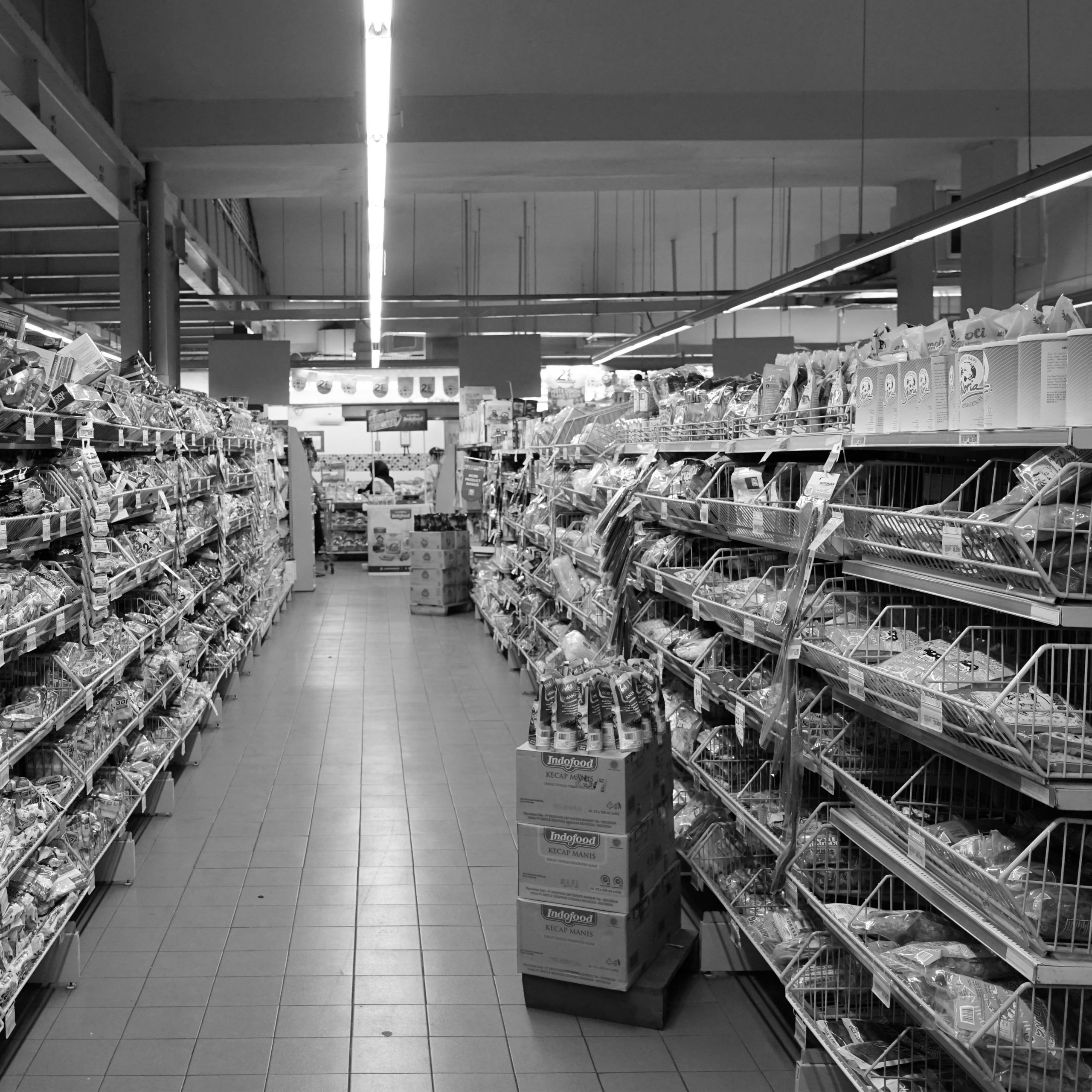 Large rooms need connected systems
Grocery stores, large companies, restaurants, bakeries, supermarkets or warehouses usually have several floors and premises (cellar, warehouse, roof truss). For this purpose traplinked offers connected digital pest control. Any number of traps or systems can be connected with each other across locations or rooms.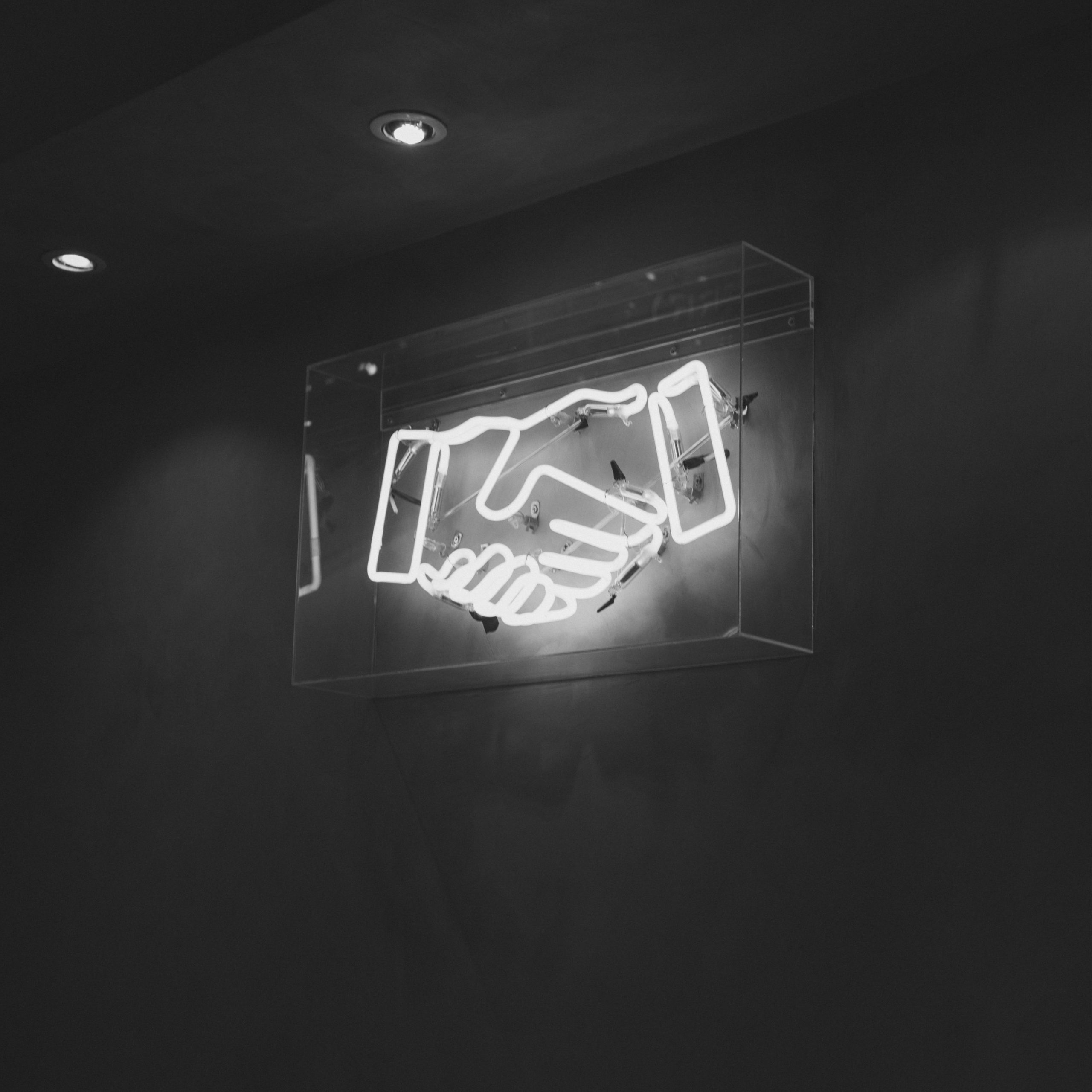 Partners from the pest control industry
When working with partner companies (pest controllers), traplinked consistently relies on digital technologies for pest control, receives important feedback and can thus make continuous improvements to the product and software - targeted at the needs of the end customer.
PLUG & PLAY WITH THE traplinked PM SERVICE CASE
In this video, our sales manager Jens Block presents
how quickly the traplinked case can be set up.
Have fun watching!
What does digital pest control cost?
The traplinked ecosystem is broadly diversified and offers different modules in several sizes for multiple applications. The costs depend on the size of the location and the number of traps required.
The decisive factor remains: the damage caused by pests is often much higher than the cost of the one-time purchase of traplinked technology.
Digital pest control is simply better
Integral pest management through constant status messages at a fixed interval
Legally compliant and continuous control around the clock (Permanent Monitoring)
Across multiple locations by linking the traps and systems
Automated documentation of each infestation and thus the possibility of ongoing optimization
Frequently asked questions
What is digital pest control?
Unlike analogue traps, digital pest control systems offer two key benefits: automation and documentation. Each triggering of the traps and trapping systems is automatically reported and documented so that the responsible employee can intervene immediately and the company can evaluate the acquired data accordingly.
Can the traplinked systems also be used for private purposes?
Generally speaking, yes. However, it is usually only worthwhile to use it for larger areas and when several devices are used. If a private property has the need for several traps for several locations, there is no reason not to rely on traplinked digital solutions for pest control. If you have any questions in this regard, please contact us.
How often can you use the digital traps?
The snap traps are very robust and dishwasher safe. The lifetime of the individual devices is basically unlimited. And since all trap systems by traplinked are of modular design, the individual parts can be replaced at any time if necessary. Should one of our traps break despite professional use, please do not hesitate to contact us. We will then gladly take care of it.
Do you have any further questions?
Please call us or send us a message using the following contact form:
The advantages of digital pest control at a glance
Safe, efficient alternative without poison
Especially in the food industry, hygiene standards prohibit the use of toxic baits. The traplinked snap traps do not use poison and operate reliably and safely.
Complies with German law
The system sends regular status messages to ensure that the 24-hour inspection period of the Animal Protection Act is met. The system also gives timely notification in case of a malfunction of individual modules.
Reliable documentation
Where and when exactly did the pest infestation occur or which trap was triggered? The automatic documentation allows users to get an exact picture of the pest infestation in their storage facilities at any time.
Flexible fields of application
The traps and modules of traplinked are available in different sizes. Due to their stable and weatherproof design they can be installed basically anywhere and are managed via a central app.
Energy saving system
The trap systems are equipped with interference-free radio connections. Depending on the frequency of the status messages (heartbeats), the batteries can guarantee up to 1.5 years of performance.
High transparency, easy handling
As soon as a trap is triggered, the system sends a message to the authorized employee within seconds. Once the pest has been removed, the trap can be reactivated at the touch of a button.
High efficiency
The use of different types of traps enables optimal results in digital pest control, which also works smoothly across several floors or buildings.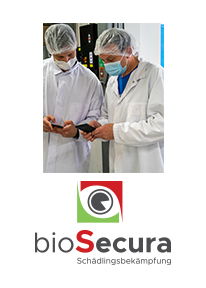 BioSecura
"The boys deliver a super service. When they set up a large bakery, they trained me on site to make sure everything went like clockwork. I have an overview of the traps at all times and my customer can also use his app to keep a close eye on production."
Dennis MacKeen, Managing Director of Biosecura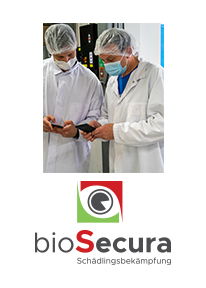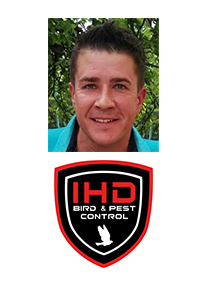 IHD Nürnberg
"Thanks to the enthusiasm of our customers, the potential of the new technology has become clear to us. The intelligent snap traps help us to offer a better service. Especially because of the more effective control and the more targeted possibilities, it is clear to us that the future of pest control lies in the development of such new technologies".
Danilo Bischoff, Technical Director and CEO of IHD Nuremberg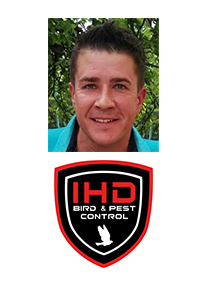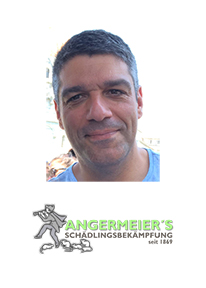 Angermeier Schädlingsbekämpfung
"With the permanent monitoring from traplinked, we have been able to improve our quality in terms of all-round service tremendously. One customer purchased a combination of snap trap, tox bait and digital monitoring directly and is thrilled with the added performance. Our young team is also happy to work with innovative products. The system has been very well received - both by customers and by our company".
Fancisco Caetano - Managing Director of Angermeier Pest Control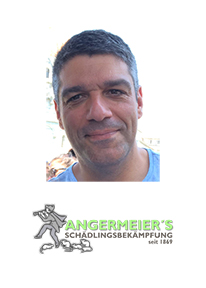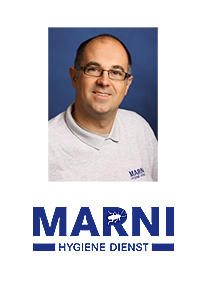 Marni-Hygiene-Dienst
"The investment in the traps has definitely paid off for us because we save time and unnecessary travel costs. We can now deploy our employees where they are really needed. The digital systems also make a super modern impression. We were also able to prove their effectiveness to a customer. After two days the infestation was eradicated. The customer was happy and so were we."
Marcus Rückert, Managing Director of MARNI-HYGIENE-Dienst GmbH